Custom Artistic Ornamental Ironworks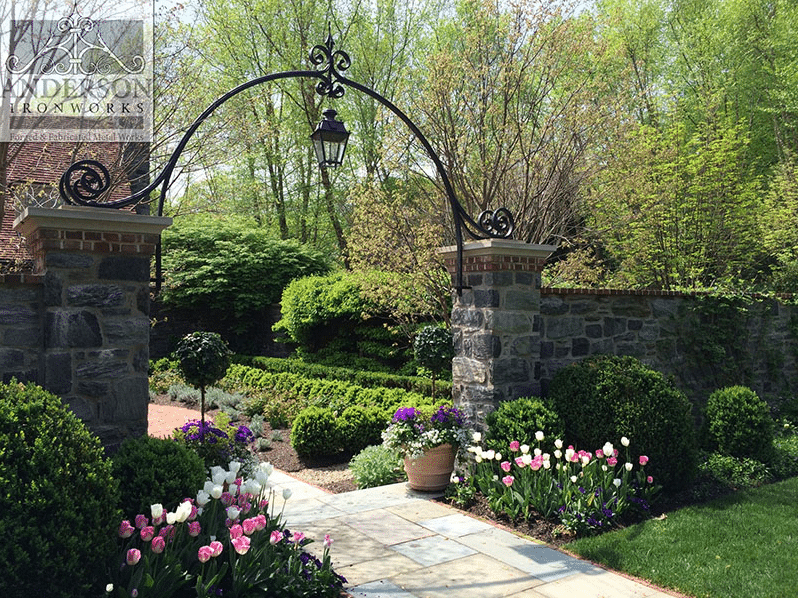 When we think of iron, words like durable, indestructible, and sturdy come to mind. What we may tend to forget are the artistic ornamental iron works, such as wrought iron wine racks, benches, railings, and archways, with intricate designs that require deft and experienced hands to create. These beautiful pieces require an immense level of skill and patience from expert craftsmen. In this blog, you'll learn about the artistic side of Anderson Ironworks, and how we have been keeping this traditional art form alive in modern projects for our clients and our community.
A Timeless Tradition
Although blacksmithing and working with iron have been practiced since the Ancient Egyptians, decorative ironwork didn't begin to rise in popularity until the medieval period. Since then, artistic ornamental iron works have graced such famous landmarks as the Notre Dame in Paris and many magnificent cathedrals in England. Anderson Ironworks thrives on preserving the traditional art that is ironwork. We are a second generation, family-owned business with a passion for creating traditional and custom artistic ornamental iron works for commercial and residential spaces, as well as specialized restoration projects. Bring us a photo, a magazine clipping, a history book, or simply an idea that you thought of, and together we can create a design that brings your vision to life.
Modern Masterpieces
For 50 years, we at Anderson Ironworks have taken pride in practicing our craft. We have been involved in specialized restoration projects of historical buildings that require extremely detailed repousse metal work. In addition, we've been honored by awards in the International Metalcraft competitions in recognition of our work. Our residential and commercial projects are just as significant to us. We take great pride in ensuring that each one of our clients is completely satisfied with the entire project, from the initial sketch to the final piece. Artistic ornamental iron works are awe-inspiring and elegant, especially when created by expert craftsmen.
Artistic Ornamental Iron Works: Forged by Fire, Shaped by Skill
Call Anderson Ironworks today and allow us the honor of creating an artistic ornamental iron work to grace your commercial or residential space.