CORTEN Steel Fabricators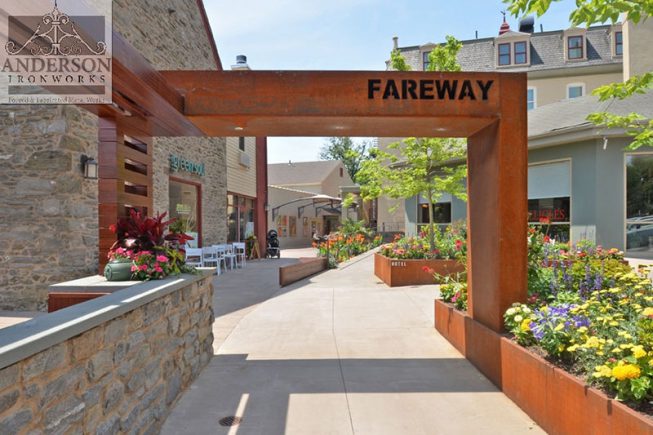 COR-TEN® Steel, is steel developed in the 1930s mainly for rail cars to carry ore and also for shipping containers.  It is also known as "weathering steel" too.  This type of steel is made with alloys including copper, manganese, nickel, and chromium which when oxidizing, form a stabilizing rusty appearance after exposure to weather.  The surface rust actually protects the steel from rapid corrosion.
Corten steel panels are quite popular now and trending quickly. Look around and you will find Corten fences, signs, artwork, lawn edging, commercial structures, flower boxes, and so much more.  Steel panels of this type are commonly used for commercial buildings for both beauty and for purpose.  The steel is long-lasting, low to no maintenance, and it does not require painting.
Anderson Ironworks has years of experience with fabricating weathering steel into all kinds of projects.
Do you have your own project in mind? Bring you drawings or artwork to us and we will work with you to come up with your dream Corten Steel masterpiece.
Photo Gallery