Ironworking and Twisted Wrought Iron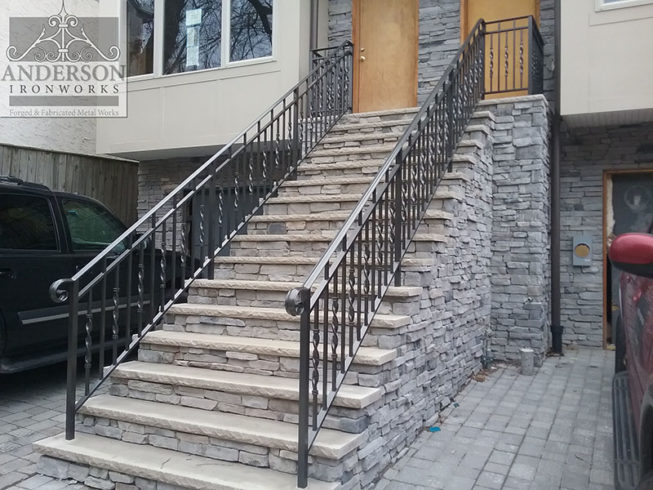 Iron has been a common architectural staple of Pennsylvania since the 18th century. It's sturdy, long-lasting, and looks both timeless and modern. The best part about ironworking, though, is the many architectural uses and aesthetics. Whether you're building a gate, a fence, a balcony railing, or something else, there are plenty of styles from which to choose. 
One style that's classic and consistently unique is twisted wrought iron. Skilled ironworkers and fabricators, like the ones at Anderson Ironworks, are able to twist wrought iron into a design that's right for you. Classic twisted wrought iron gives any vertical bar a simple flair, and experienced fabricators can also twist iron into complex designs and ornamentations.
Twisted Wrought Iron – Customize Your Architectural Design
Twisted wrought iron adds flair to any design, but here are three architectural features that look great with twisted wrought iron:
Balcony railings

– Iron is a great material to use for balconies. It's sturdy and elegant in nature, but adding twisted bars to your balcony gives it a unique and tasteful aesthetic. Twisted wrought iron looks great against the glass of windows or balcony doors.

Archways

– Archways often have very simple arc designs. Adding a twisted wrought iron ornamentation to an archway gives it a unique flair, causing anyone who walks underneath to marvel at the architectural originality and design feat!

Fences

– Fences are one of the most common places to add twisted wrought iron. Fences can often serve a purpose more than a design aesthetic, but that doesn't mean you have to settle for plain and simple vertical bars. A classic twist will add just the right amount of variety to any fence.
Anderson Ironworks Knows Twisted Wrought Iron – Schedule a Consultation to Learn More
At Anderson Ironworks, we aim to bring your vision to life. If you're interested in twisted wrought iron, meet with us for a consultation. The process is simple: we speak with you about your idea, or show you some sample pre-designed ironworks if you need guidance. Then we map out a timeline, a budget, and get to work. Finally, we'll even install your custom ironworking on site. To learn more about twisted wrought iron, Anderson Ironworks, or to set up a consultation, please give us a call at 215-886-1170 or fill out our online form.