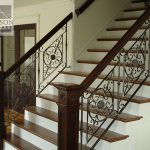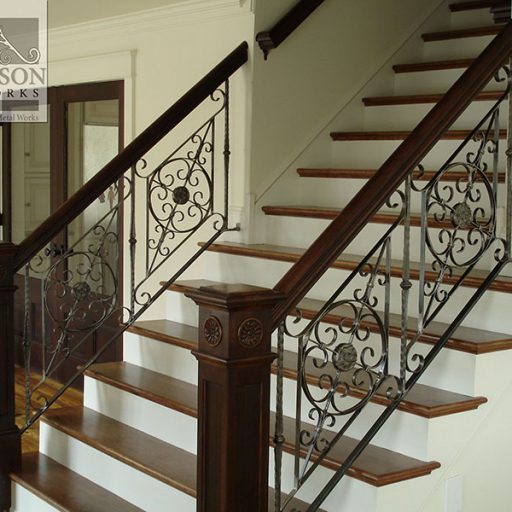 We offer both custom and pre-designed wrought iron railing designs for both residential and commercial applications.  We also love to do custom design concepts too!
Bring us your ideas and allow us to help design and handcraft an iron railing just for you!
When it comes to cost, our pre-design railings help reduce the cost of custom design & engineering.  The rails we design are most often used for residential dwellings, but they may certainly be used for interior and exterior commercial properties where safety and code permit.
All of our rails are fully welded to ensure a quality long-lasting, secure product. Every railing is custom-built to the specifications of your project to ensure proper fit and equal picket spacing.
Alternatives to Iron, and Combination Metal Railings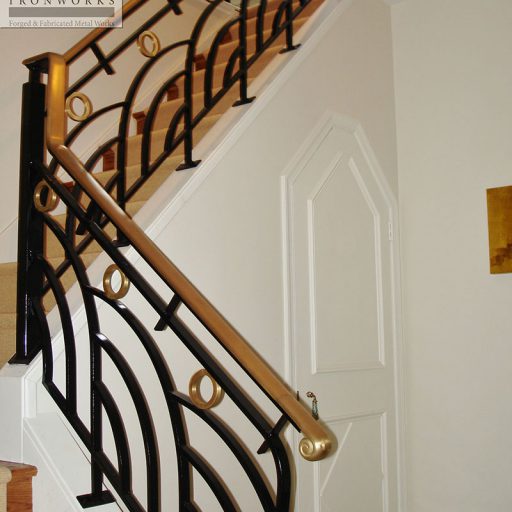 Aside from iron, we also design and fabricate railings in other metals including brass, stainless steel, bronze and aluminum.  It's not uncommon to build railings with combinations of metals.  Let us know what you have in mind, or allow us to share with your our design experience.  We can build your railing!
Download Pre-Designed Rail PDFs
Photo Gallery
Take a look at just some of our metalwork with railings below. We take great pride in our work, and we know you will love it too.
Exterior railings:
Interior railings: