Video courtesy of Princeton University's YouTube channel:
Princeton University reached out to us to rebuild and restore a massive gate pediment and column capitols for the Ferris Thompson Gateway. The gateway stands as an architectural marvel, a testament to the rich history of this prestigious institution.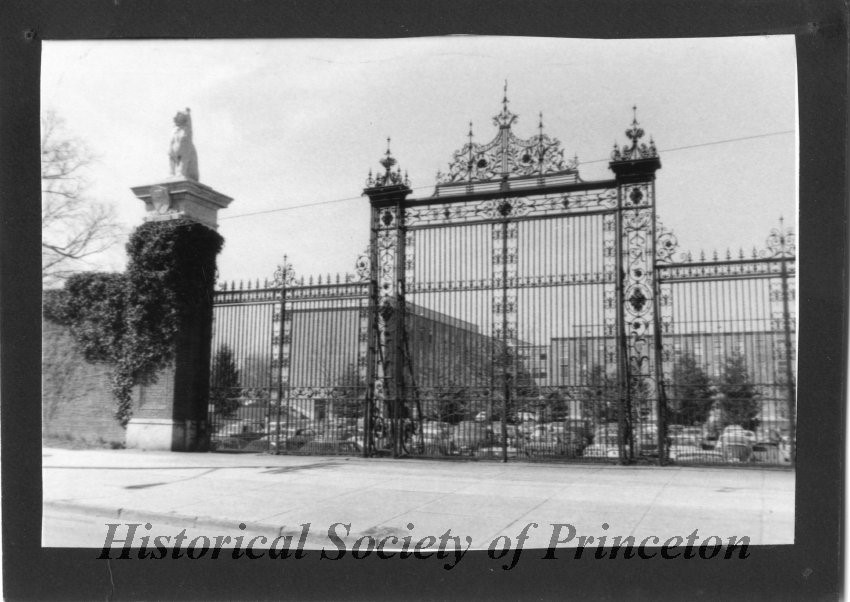 Over the years, this iconic gateway has witnessed the ebb and flow of countless students and visitors, but as time took its toll, its once-grand façade began to fade. Many years ago, a highly decorative wrought iron pediment above the entrance of the gateway became structurally unsafe and had to be removed, and unfortunately, misplaced.
A Glimpse into the Past
The ornamental gateway is named for its donor, track-and-field athlete Ferris Thompson, Class of 1888. The gateway is a Samuel Yellin gate designed by the renowned New York-based design firm of McKim, Mead, and White, who also designed FitzRandolph Gate on Nassau Street.
The gateway, originally completed in 1911, used to be the gateway to the Princeton athletic fields – now the site for the University's Engineering Quad and, later, for the Andlinger Center for Energy and the Environment.
The Restoration Effort
As the decades passed, and construction projects started and completed, the Ferris Thompson Gateway suffered the effects of weather, pollution, construction damage, and general wear and tear.
As part of Princeton's campus landscape master plan, the gateway restoration was prioritized recognizing the importance of preserving this architectural gem.
The restoration process began with meticulous documentation and research. Architects, historians, and preservationists worked collaboratively to understand the gateway's original design and ensure that the restoration stayed true to its historical essence. This careful planning was crucial to retain the gateway's authenticity and ensure that its spirit would endure for centuries to come.
We compiled a gallery from start to finish.