Under the guidance of 2nd generation Owner/Blacksmith, Rob Anderson, we pursue excellence in our craft. Quality craftsmanship is stressed on all projects.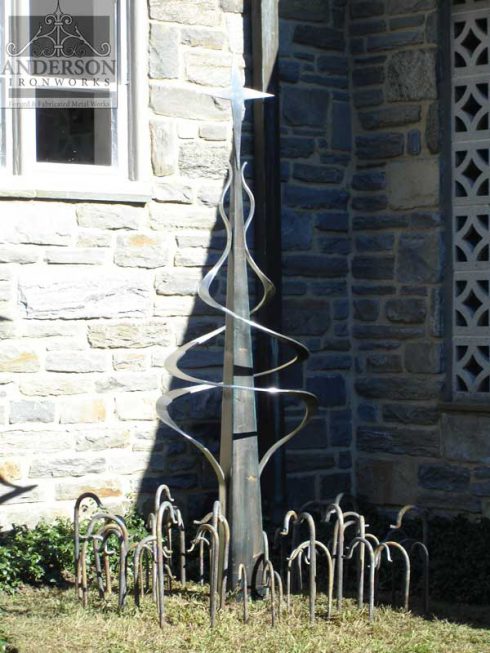 Typical custom-designed projects start as an idea brought to us by a client. It may be a sketch, a magazine clipping, a photo found online, or simply just a conversation about what they are looking to create.
We excel in listening to our client's vision and taking their personal input in order to formulate a plan based on project ideas, budget, and schedule. Once we have a basic idea we work out the design and budgetary costs and present them back to our client. From there we generally move to creating architected drawings and samples.
Once the project is approved by our client, we begin the awesome process of making their vision a reality.
We pride ourselves in keeping with the old world traditions and techniques in combination with new technologies when creating our projects. We have over 250 collective years of experience and knowledge in our employees. We do what others cannot.
Photo Gallery
Here's a short list of some metalwork projects, both residential and commercial. We take great pride in our work, and we know you will love it too.