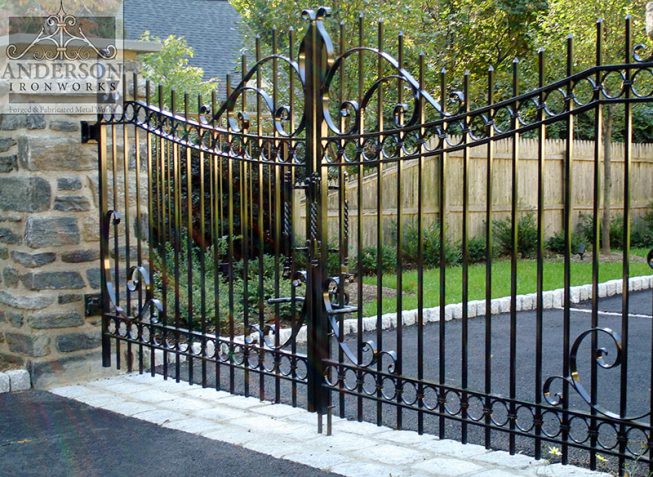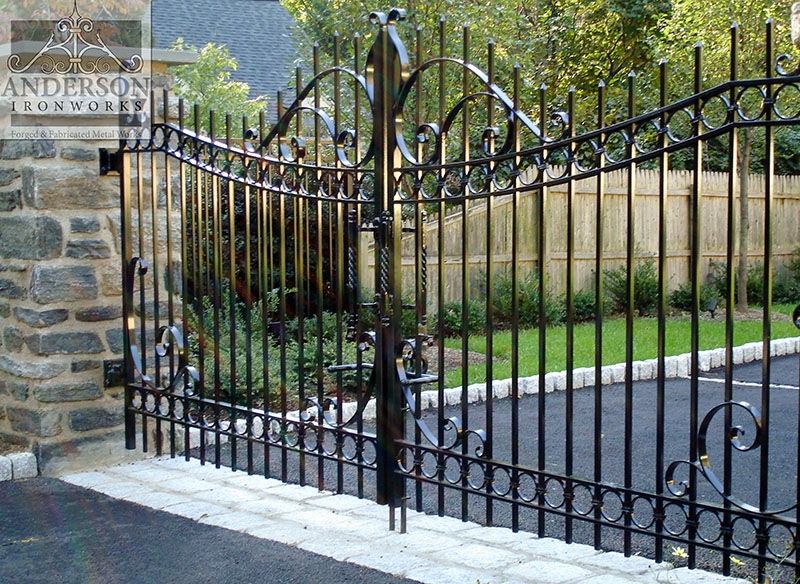 When it comes to designing and fabricating custom wrought iron gates, there's a lot to think about. It's the first thing you and your guests are going to see when entering your home so it needs to reflect your style. Equally important is a wrought iron gate's ability to stand the test of time enduring all the elements.
At Anderson Ironworks, we make beautiful gates that hold up in any weather. From sleek and modern to ornate and classical, we love designing custom wrought iron gates that go with the individual character of each client and their home. Here are a few examples of gates that we've crafted. They run the gamut when it comes to design, but retain the same high standard in durability, craftsmanship, and functionality.
Different Styles of Custom-Wrought Iron Gates
Classical and ornate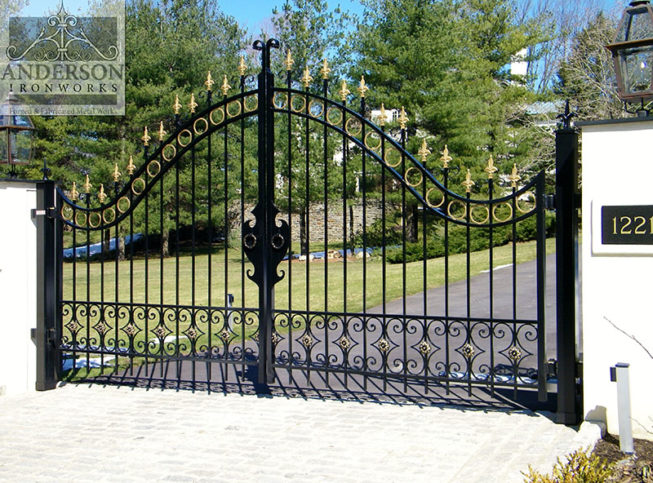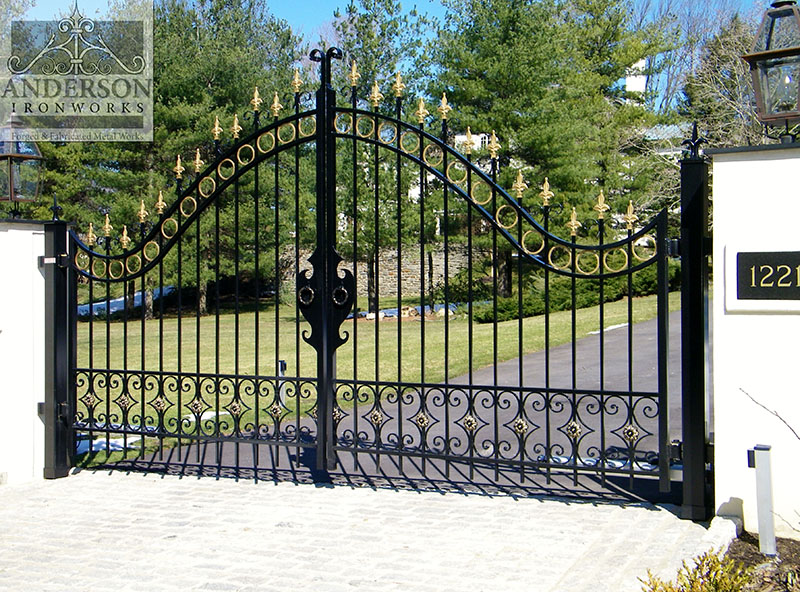 For historic homes, a wrought iron gate that features ornate detail will wow you and your guests time and time again. The intricate craftsmanship is accented with gold leaf which catches the eye from top to bottom. Hand-forged by blacksmiths using Old World techniques, this classic design will never go out of style.
Sleek and Modern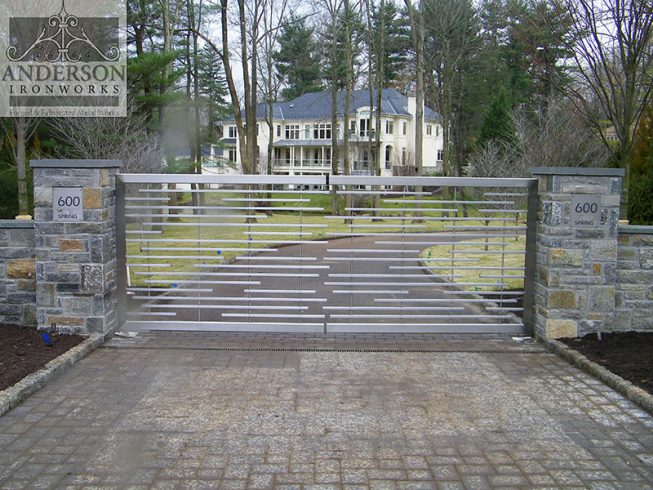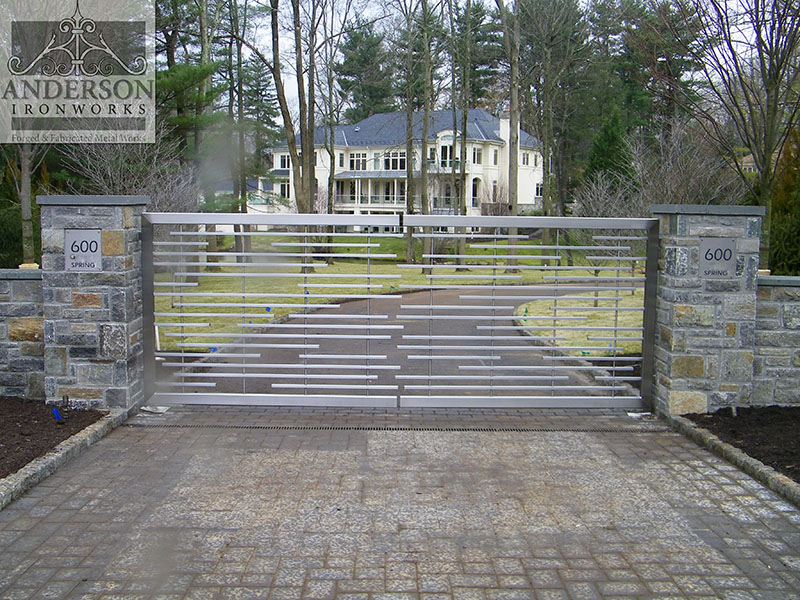 Stainless steel and clean lines make for a contemporary feel as you enter this home. At first glance, the beams in particular gate appear to be floating. Making a simple design stand out is a difficult task, but it's something we're always up for.
Organic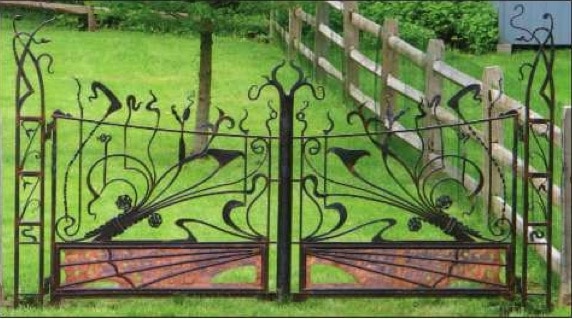 Custom wrought iron gates like this take on organic forms found in nature to become a part of the landscape. The shapes featured in these types of gates can be incredibly personal depending on your taste and the specific location.
Simple and bold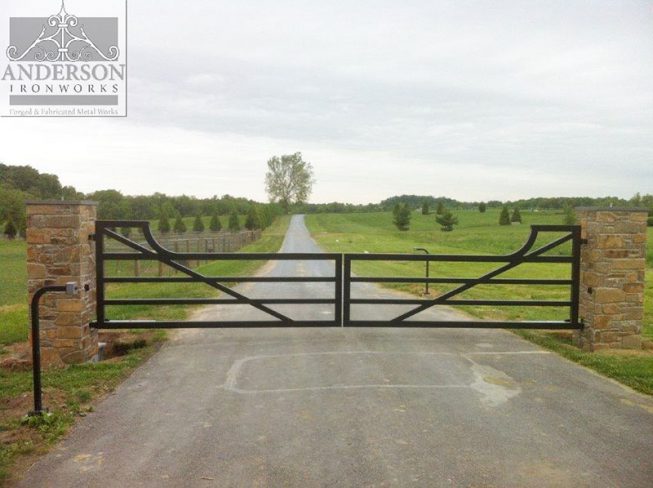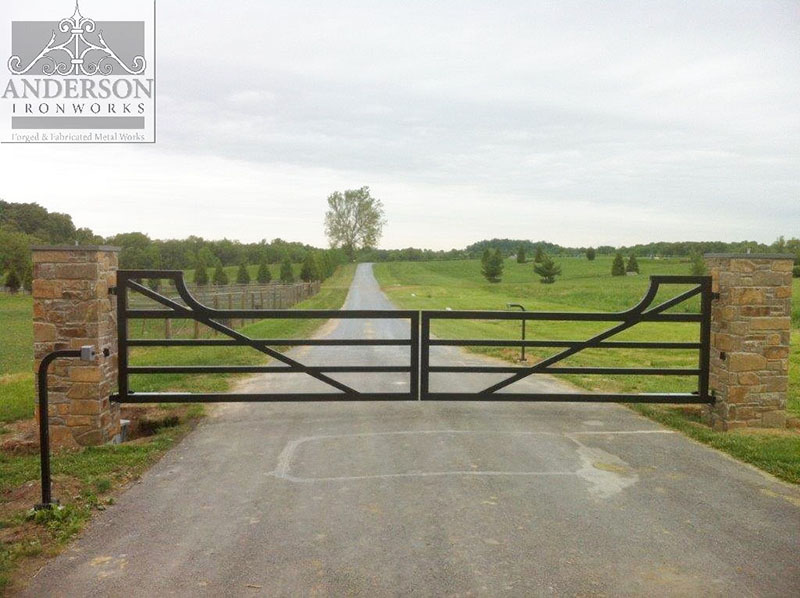 This wrought iron gate uses thick lines and a simple design to allow the property to speak for itself. It has a ranch feel but remains elegant. You can easily see through it, but because of the thickness of the material, it can't be ignored.
What will your custom wrought iron gate say about you?
As you can see, we're able to say a lot with the gate to your home. There are so many different styles that can go well depending on your style and personality. No matter what style you decide to go with, all of our custom wrought iron gates are built to stand up to the elements for generations to come—take a look at our portfolio of driveway gates to see for yourself!
If you're replacing an old or broken gate, here are some ways to reuse and recycle iron gates for decor!
To schedule an appointment or ask any questions about custom wrought iron gates, give us a call or send us an email.
Anderson Ironworks is just north of Philadelphia, PA, and serves the entire Delaware Valley area.
Office: (215) 886-1170 or email us.