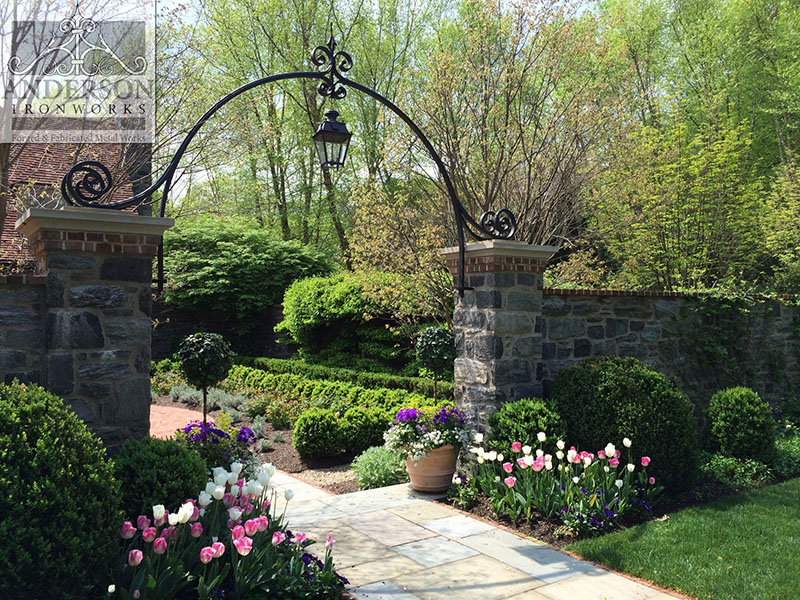 Ornamental iron can make an elegant accent or striking centerpiece. For the past 50 years, our family-owned company, we've been crafting ornamental iron Maryland homeowners and business owners love. With options for custom-designed or pre-designed ironwork, we have something to fit every project's schedule and budget.
Custom
If you have a specific vision for an ornamental iron piece that you want, we can make it happen. With your description, along with your desired budget, we will work closely with you to bring your vision to life with a custom design. With final approval still up to you before we begin, you're sure to be more than satisfied with the final outcome.
Pre-designed
Not everyone has something in mind or needs a custom-designed piece. We have an extensive catalog of pre-designed iron pieces for you to choose from, filled with beautiful ornamental ironwork you'll love.
Eye-Catching Options for Ornamental Iron
Wrought iron is beautiful and timeless. Whether you want a design that is classic, contemporary, or a mix of styles, our wrought iron craftsmen can provide you with the striking piece you have been wishing for. Our expert craftsmen are experienced at producing:
Archways
Balconies
Driveway Gates
Railings
Fences
And more!
The possibilities are endless. We've handcrafted signs, fireplace grates, artwork, hanging pot racks, furniture, bar fixtures and so much more. Simply let your imagination guide you—we do!
Our Customers Love Us—And You Will, Too!
With words like "impeccable" and "wonderfully crafted," our customer's compliments and testimonials fill us with pride and speak to our skilled work. Just as important as the ironwork itself is our exceptional customer service. That's why we are thrilled that our customers also appreciate our timely installation, our professionalism and courtesy, and our ability to "always surpass [their] expectations."
Anderson Ironworks, Celebrating 50 Years in Business!
Our second generation family-owned business has worked for 50 years to perfect our craft. We would be happy to help you with your next project or discuss your ironwork ideas. Call us today at (215) 886-1170 or contact us online to discover what we can do for you.