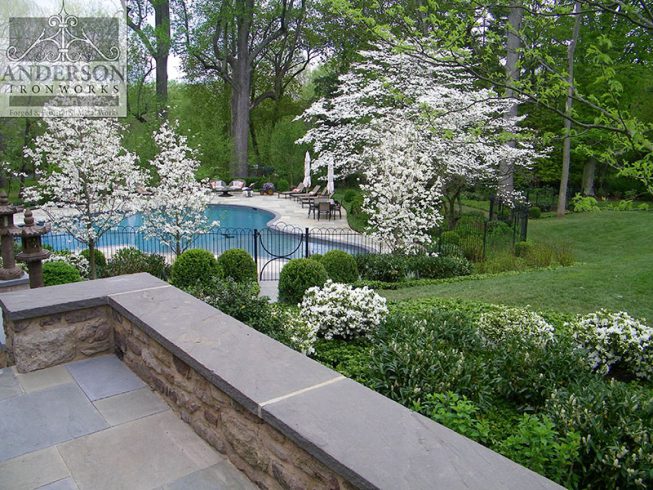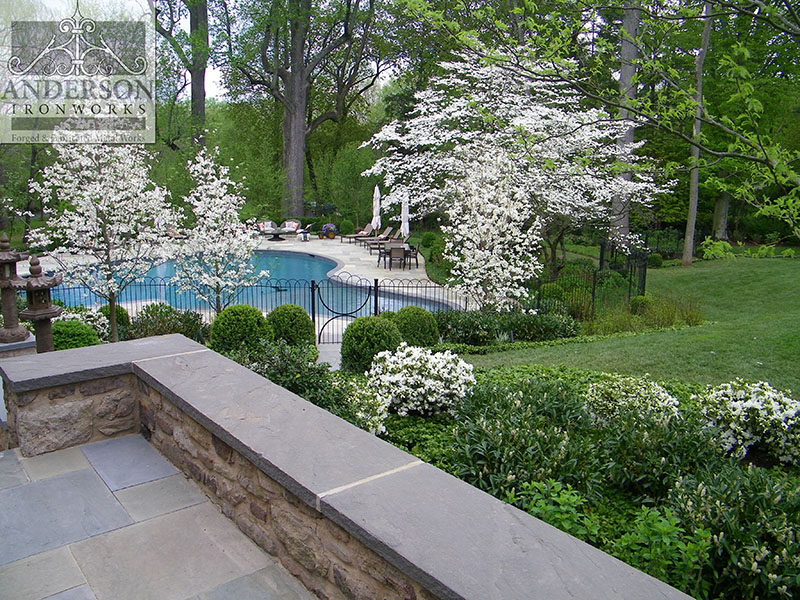 A wrought iron fence is an investment that's worth it. Beautiful and classic, with plenty of opportunity for unique expression, a well-crafted iron fence improves the curb appeal of the structure it secures. For artistic wrought iron fences, Philadelphia PA has trusted Anderson Ironworks for the last fifty years.
Strong Choices for Your Wrought Iron Fence
Whether you're seeking to create a modern look or stay traditional, we can work with you to make your vision a reality. Our options allow you to customize a design or choose from pre-designed ironwork, depending on your budget and preferences:
Custom designed metal work: Bring us your magazine clippings or Pinterest printouts. Owner/blacksmith Rob Anderson will apply his expertise to create a plan, budget, and schedule to turn your ideas into a finished product. We pursue excellence in every project, with an emphasis on the kind of Old-World craftsmanship that's hard to find these days. With more than 250 years of collective experience among our artisans, we can accomplish what others cannot.
Pre-designed Ironwork: In need of fencing, railing, or gates but not looking to design from scratch? You're sure to find something to your liking in our gallery of pre-designed pieces. Our offerings include designs reminiscent of early Philadelphia as well as wrought iron fences both simple and ornate.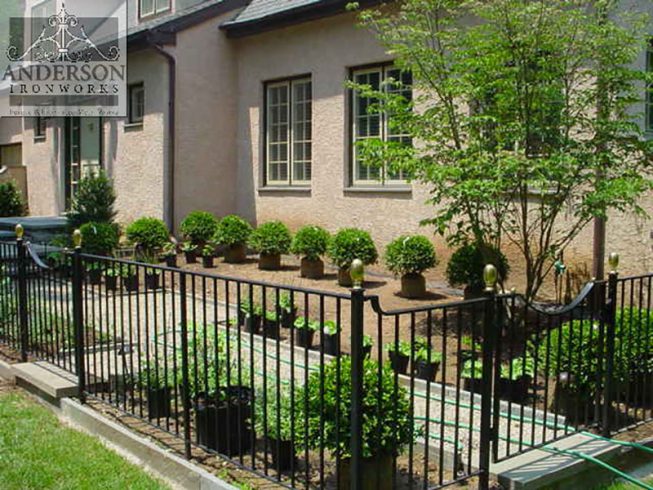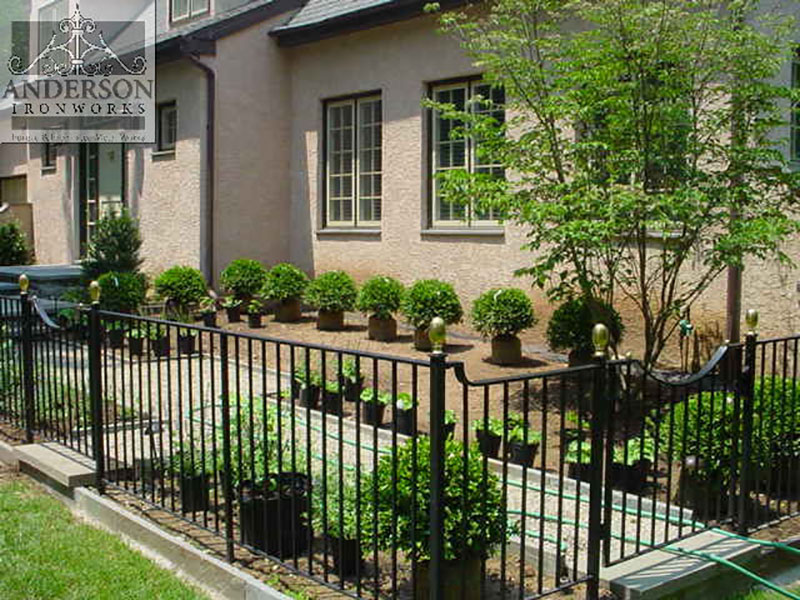 "I just wanted to let you know that your fence was greatly admired at our association meeting this evening… It was referred to as elegant, substantial and just impeccable!
Many thanks for completing the installation on time." – happy customer in University City, Philadelphia
Forged into the Iron Landscape
Like a strong iron fence, our company has stood the test of time and adopted modern technologies to perfect our craftsmanship. We take pride in the rich history of our products and continue to make a mark on our industry. For all of your wrought iron fencing needs in Philadelphia, call Anderson Ironworks today.