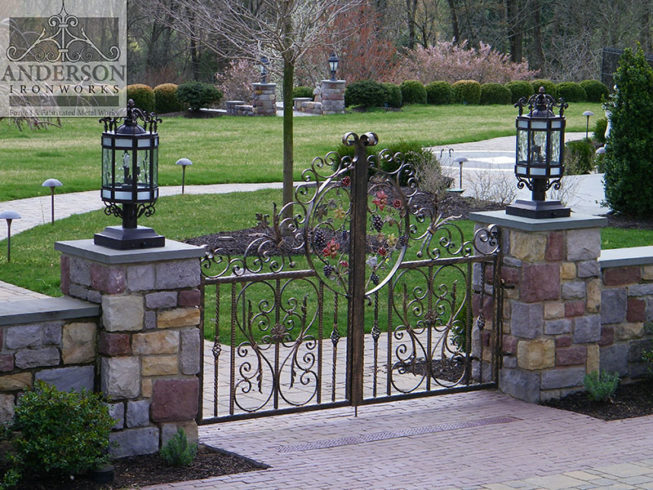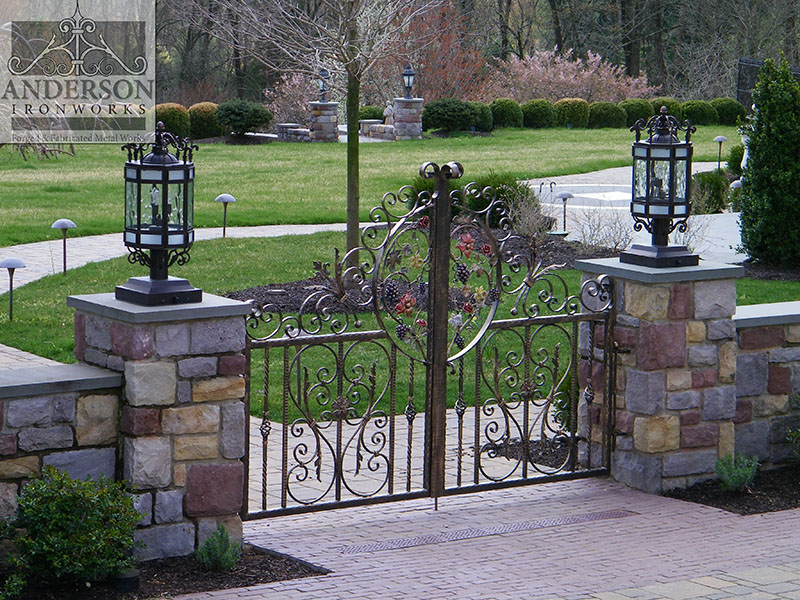 A gate serves an important role: the entryway of your home. At Anderson Ironworks, we delight in creating beautiful gates that provide the perfect first impression. Cultivate a contemporary air for your Bucks County or Montgomery County home or business. Our style blends traditional and contemporary iron gate designs to suit any beautiful home.
Custom Contemporary Iron Gate Designs
Designing a custom wrought iron gate with us is an individualized experience:
First, schedule a consultation appointment with our team. Bring along any drawings, photos, or ideas that have inspired you.
Second, we will gather any needed measurements and work on drawing up a design that fuses your imagination and style for a contemporary wrought iron gate.
Third, once you approve the design and pay deposit, we'll get to work.
Fourth, our experienced craftsmen will bring the finalized design to life, bending and shaping the metal to your precise specifications.
Finally, we will deliver and install the piece!
Predesigned Ironworks
Although custom design allows you to create something unique, our semi-custom, pre-designed pieces are just as stunning and special. With many options ranging from simple and classic to elegant and ornate, you're sure to find something that will satisfy your personal style.
Anderson Ironworks: Let Our Family Create Something Beautiful For Yours
Like so many homeowners, you've been searching for the perfect eye-catching architectural addition to your Bucks county or Montgomery County home. Contact Anderson Ironworks today to consult with one of our skilled artisans. Together we will create a contemporary iron gate design. Or, ask us about the range of ironworks we provide, from basic safety handrails to fences, arborways, railings and more.